I was inspired when creating a mood board for the 2022 NFL Draft by the vintage look of the Golden Nugget Casino. CJ Campbell and I discussed the vintage Las Vegas look and I thought the sign created an opportunity to design an event specific logo that highlighted #DevelopedHere and the old-school Vegas look we were seeking.
I started by creating a basic sketch on the Adobe Illustrated iPad app. I brought it back into the desktop app to play around with different fonts. 
CJ Campbell and I then took the logo and applied it to a variety of graphics related to the draft that represent #DevelopedHere and the 2022 NFL Draft.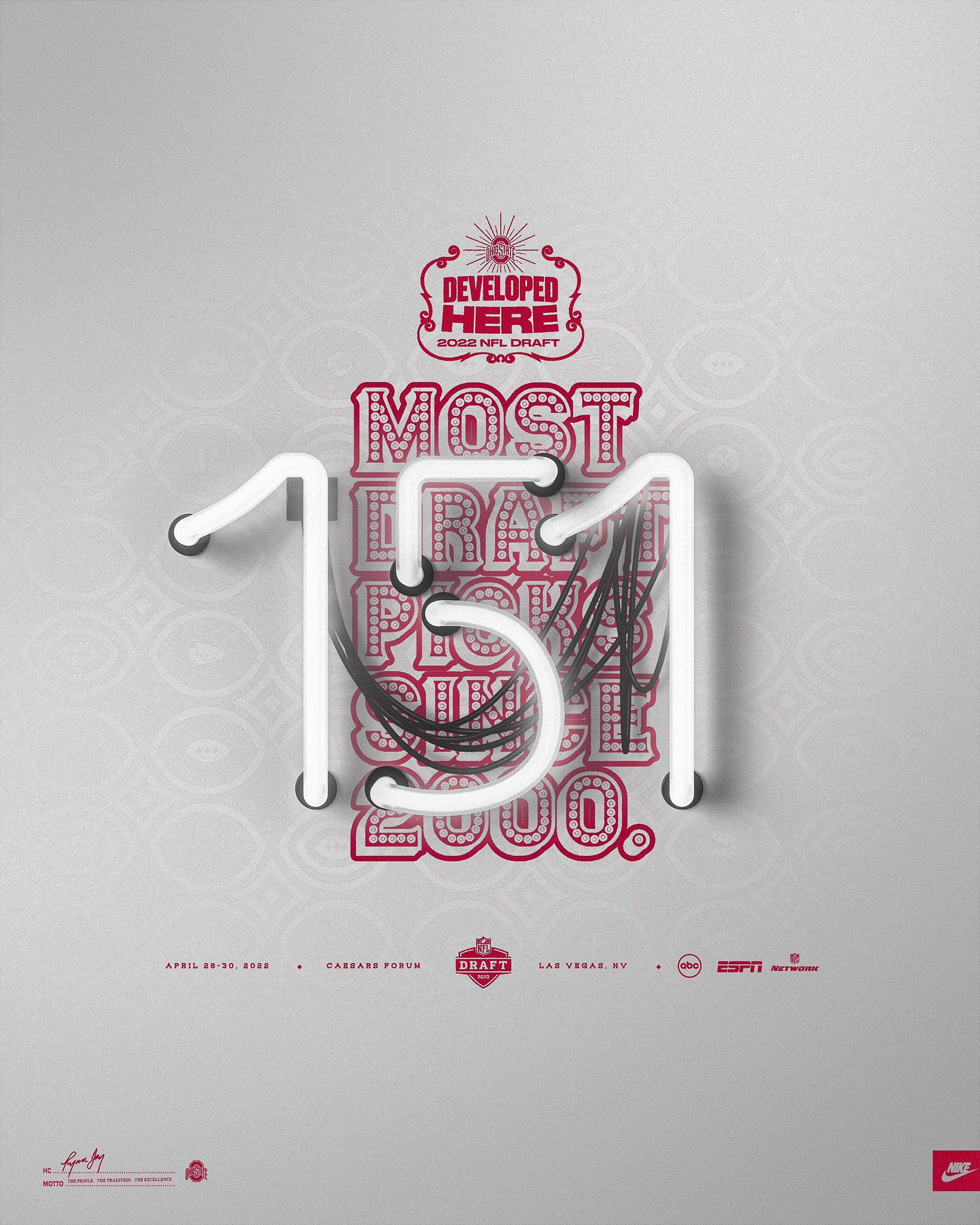 The last graphic of the Draft was a piece I created that took all the elements created by Addison Skaggs, CJ Campbell and myself, bringing in all the Ohio State players drafted, and designed into vintage Las Vegas as billboards and signage.